Name
NightKit → NightPaw → NightFlare → NightStar
Age
60 Moons (5 Years)
Sex
She-Cat
Clan
StormClan
Personality

NightStar isn't the kindest cat around, but she can be somewhat of a nice cat towards those she respects the most. She simply sees her clan as her family and she sees herself as it's protector. Even though she may spit harsh words they are, most of the time, only intended to get you to heed her warnings, advice, or to set you in your place. 
Appearance
NightStar isn't the prettiest she-cat around, her fur is short and splashed with orange and black. This coloring is called tortoiseshell which is unique to only female cats
(some toms get it but it is very rare and the tom may be sterile)
. Her harsh cold eyes are a light green color which sometimes resemble yellow or yellow-green in bright light. Her coat is soft but not feather or cloud soft. Her size and weight is about average for female cats, her breed is the American Short-Hair
(which is basically mutts or mixes)
. NightStar isn't the strongest female but she does have a good battling technique and moves to help her.
Mate
Never has her gaze caught a fair lover.
Kits
No kits have entered the world that carry her genes.
.:Personal Info:.
Sexuality

Straight
Likes
•Her Clan
•Rain
•Respect
•Freshly Killed Prey
•Honesty
•Loyalty
(She doesn't take disloyalty well)
•Hunting
•Being Alone
•Nature
Dislikes
•Other Clans
•Hail
•Disrespect
•Dishonesty
•Disloyalty
•Threats
•Treachery 
Strengths
•Her Clan
•Her Tongue
•Her Coat
(Blends her into surroundings)
Weaknesses
•1 Life Left
•Cold-Hearted
•Her Tongue
History
Nightstar was once a kit like every other cat, she was born into StormClan along with HoneyLark, RisingMist, and BrambleThorn. However they entered the world at different times, first NightKit with a few other kits. A few moons later brought with it RisingMist and others. Many moons passed before BrambleThorn arrived and 12 moons later HoneyLark. The kits whose names were not mentioned because they passed or left the clan and are no longer of importance. The father of NightStar just happened to be BumbleStripe, given the name because of his orange fur and lightly black striped body, only one stripe was darker than the rest and easier to see. This gave the tom his name, his mate, NightLight was a beauty to behold. She resembled NightStar but was known to be more kind and attractive. NightStar's kit life was a boring one since she was the only kit in the nursery at the time. All of the other queen's kits became paws before Nightkit could even stand. This drove her to become adventurous and mischievous kit, she got into trouble a lot causing her mother to be scolded by the past leader. NightKit didn't really care however she just wanted to get out of that stupid nursery. When it became time to gain a mentor Nightpaw was a very excited kit but she hardly showed it, in fact she hissed at her mother for trying to make her look nice. Her mentor was known as FrostBreeze a tom who gained the title as the fastest cat alive. Well at least in StormClan, the title was never picked up by the other clans. FrostBreeze was soon killed by a BrambleClan cat when he was too close to the border. This made Nightpaw begin to hate BrambleClan then it soon rubbed to the other clan and a tribe. As she thought she could never trust another cat that was from another clan. She was reassigned a handsome tom known as SageFoot, she actually gained a crush on the tom but it soon faded when he found a mate. Finally she made it to warrior as NightFlare, she was just happy she wasn't named after her mother who died a few days later due to green cough. Soon after NightFlare was surprised to have gained an apprentice, and she guessed it was due to the fact that her mother died. Maybe they were trying to cheer her up, but they would be surprised to find that she didn't feel much grief from the death. She wasn't very close to her parents or any other cats in her clan. Her apprentice was called Ivypaw
(can be changed to your cat if your in StormClan)
who she successfully mentored into becoming a warrior. A few seasons passed before she mentored another and it was at this time her father was killed from a snake bite. Her new apprentice Jaypaw 
(can be changed to your cat if your in StormClan)
 asked NightFlare if she was sad and she replied, "I'm not sad, all I have to do is look up and I'll know they are somewhere among
 the stars of our past leaders. Why should one feel saddened
 by a loss if they can see each other again when it's time to sleep?" 12 moons later and the leader had passed, it was time for a new deputy and NightFlare was surprised to see that it was her. Many moons passed before he lost his life and NightStar took charge.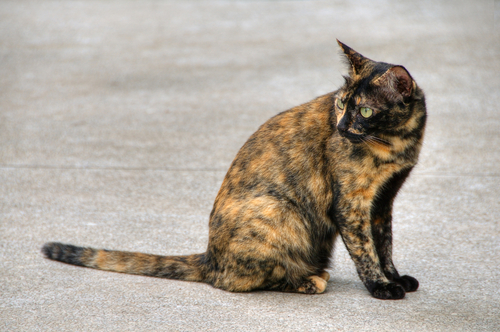 .:Family:.
Mother
NightLight 
(deceased)
Father
BumbleStripe
(deceased)
Aunts
AuroraBlaze 
(deceased)
Uncles
CloudBreeze 
(deceased)
Siblings
RisingMist
(alive)
HoneyLark 
(alive will be rped by me)