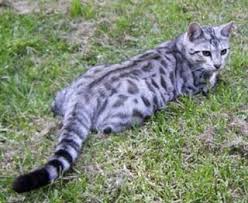 .:General Info:.
Name
RushingTail
Age
24 Moons
Sex
Tom
Clan
BrambleClan
Personality
He once was a traitorous fool who realized the wrong he did and changed his life for the better. He has since become compassionate, sweet, reliable as well as dedicated to any situation he cares for. He can be stubborn at times and he's gentle when it comes to kits and to those he loves and cares for though he can be very stern if he needs to be. 
Appearance
He's a stocky tom with a nice silver pelt that has black leopard like patches on it. His fur is short but plush.
Mate
LeafStar (Missing)
Kits
None Yet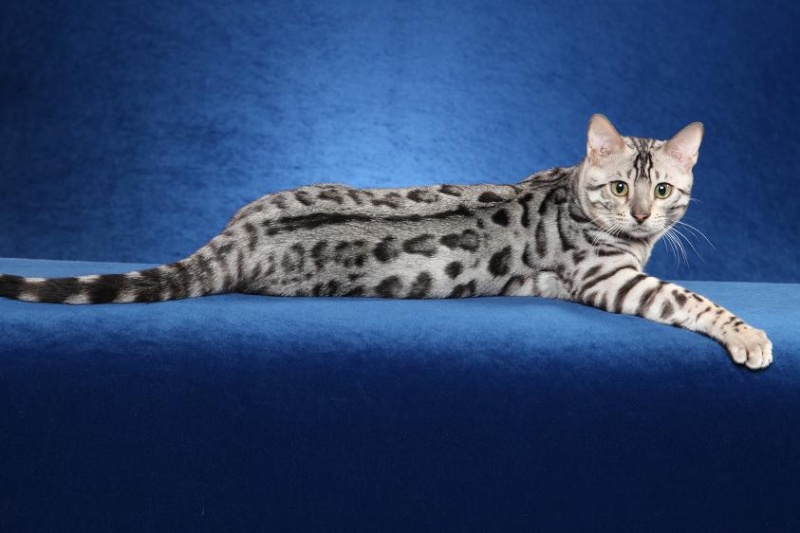 .:Personal Info:.
Sexuality
Straight
Likes
Swimming, hunting and loyalty towards his clan.
Dislikes
Traitors like he once was, those who disrespect his mate, being away from his mate.
Strengths
Great hearing which makes him a good hunter, great fighter so he can protect his mate and his clan
Weaknesses
His past. It eats at him every day. 
History
Born into a clan called HallowClan, the tom grew up to be traitorous. He was taught that it was the only means of survival. You had to play dirty to win. To live and that's just what he did. When he gained his warrior name the tom was sent to join a clan once known as OakClan. He had been gaining the trust of all the cats he could but there was one she-cat that saw right through him. She knew what he was up to and though she tried to warn her clan it was too late. Not long after gaining the trust of the clan HallowClan swarmed in and attacked. It was an even battle and everyone lost their life besides himself and LeafHeart. The she-cat who hadn't trusted him to begin with. During the battle they were face to face. He had her pinned but right when he was ready to end her life he had caught a glimpse of what he caused and it shattered the silver tom. It gave the white and black warrior enough time to escape from his grasp and she went running. He soon disappeared and after a few moons of living life as a rouge he soon decided he needed to make amends with the white and black cat so he set out to find her. When he finally did he realized she was now the leader of her very own clan. After apologizing he joined her clan and after gaining her trust back they became mates. 
All was well in ThornClan until a fire engulfed the clans territory which took some lives and sent the others running. The fire separated LeafStar and himself so now he's been on a journey to find his lost long mate in hopes that she's still alive.
.:Family:.
Mother
SwiftHeart (Deceased)
Father
NightTail (Deceased)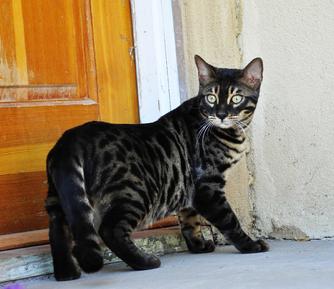 Aunts
None
Uncles
None
Siblings
None