Name
Fang of Roaring Bear
Age
24 moons
Sex
Tom
Clan
Tribe of Silent Dreams
Personality
Patient
Protective
Calm
Vindictive
Possessive
Jealous
One could almost describe Fang as the bad boyfriend. While normally patient and calm, this tom has a darker underside to his personality. Calmness hides a twisted need for company and obsessive attachment issue that causes his normal protective nature to warp into possessiveness when he finds himself in a relationship. Even though he is not the Stoneteller, Fang will often call the tribe 'his tribe' and take charge as if he was a general of second in command. This feeds into his vindictive nature, causing the lithe and muscular tom to make the lives of any cat who angers him a living hell. One of many ways to anger him is to make him jealous. It's an easy task as any cat he's grown close to can do this if they begin spending time away from him. While not violent toward his fellow tribe members, Fang isn't the best cat to get close to.
Appearance
A lithe, muscular tom with blue and tan fur and Golden eyes.
Mate
Open
Kits
Open
Sexuality
Bi-sexual
Likes
Fighting ~ violent, but with a reason. Good.
Running ~ Another way to let of steam
Hunting ~ It's a thrill to watch them take down such enormous prey. I almost wish I was a prey-hunter.
Sleeping ~ Meh, i'm not one for games when my duties are done. i'd rather sleep.
Dislikes
Water ~ The water in the mountains freezes your fur. Bad thing.
Loosing ~ Urgh! I HATE to loose!
Early Shifts ~ I'd rather sleep until sun-high.
Being Alone ~ Even if i'm a tough guy, I still hate being alone.
Strengths
Fighting ~ I love battle, it's invigorating!
Loyalty ~ I would never betray my tribe
Climbing ~ All Mountain cats can climb, but I do it more often than others.
Weaknesses
Hot Head ~ Don't make me angry, I'll make you wish you didn't live, even if I don't think things through.
Swimming ~ Ugh, I hate water.
Letting go ~ I won't let go. It hurts too much to let go.
History
Fang's history started with a rather loud bang. Fang's mother, Call, was a prey-hunter while his father was a cave-guard. They were both out on a hunting patrol along with the then unborn Fang's uncle. It was typical until Call was grabbed by an eagle that had gone after their patrol while they killed a hawk. In the tussle to free the pregnant Call of Flying Swallow, Roar of Cave Bear (fang's uncle) was taken instead.
Call of Flying Swallow was rushed to the cave where the Stonetell was furious that Call had refused to settle in the nursery. She had wanted to wait until she was too large to hunt because the tribe needed food so badly and it was winter. Unfortunately the eagle attack caused Call to give birth early and two kits in the litter of five were lost to the cold and lack of development. Luckily three kits survived.
The first born, Flap, was named for the eagle that had caused their early birth, the second named for the owl she had heard while giving birth, and the last was named for the uncle and father who had fought to save Call and her kits. Both parents were a little too protective and refused to allow any of the three kits past the nursery cave. It was a boring kit-hood.
The three were made into to-be's well after they should have been due to their early births and smaller sizes. Only Fang was made a cave-guard and if he hadn't hissed at Stone-teller as a kit, he would have been a prey-hunter too. They were trained mostly apart, but always got along. At least that was until he got his first crush. It was on a tom, surprisingly, and when that tom chose another to be with Fang found his darker side.
Now a cave-guard in full, the tom works his hardest for the tribe, but wants more than anything to have a mate. If it's a she-cat, he wants kits, and if a tom he'll be more than okay with just a mate and maybe being called an adoptive father to some fatherless kits.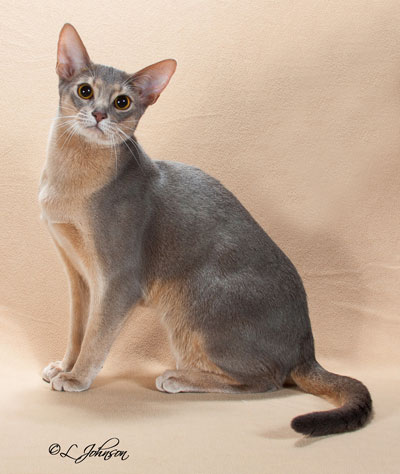 Mother
Call of Flying Swallow ~ Retired
Father
Fang of Growling Wolf ~ Retired
Aunts
Uncles
Roar of Cave Bear ~ Deceased
Siblings
Flap of Eagle  Wing ~ Brother
Song of Night Owl ~ Sister